TO CONNECT MIDI DEVICE TO THE VIRTUAL INTRUMENTS
PLEASE VISIT THE WEBSITES THE LINK IS BELOW EACH INTRUMENTS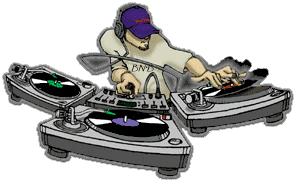 Mindful Harmony
Visit: Mindful Harmony
MIDI CITY
Play over 128 instruments (Pianos, Drum Pads, Guitars, Organs, & more) and beats with your keyboard or touchscreen
Visit: MIDI City
OneMotion
Free awesome drum machine app to play online in your browser. Control advanced features like velocity and buzz rolls
Visit: Onemotion
Chord-Player
Visit: chord-player
ONLINE SEQUENCER
OnlineSequencer.net is an online music sequencer. Make tunes in your browser and share them with friends!
Visit: ONLINE SEQUENCER
Fluoresynth
There are 3 ways to play notes with Fluoresynth:
Click or tap the onscreen keyboard.
Play with the bottom two rows of keys on your computer keyboard (z, s, x, d, c, v, g, b, h, n, j, m, etc.)
Plug in a MIDI keyboard/device to your computer. MIDI supported in Chrome and Opera.
This app may not load or play sound in older web browsers and operating systems. Audio may sound choppy on low-performance devices.
Visit: Fluoresynth
VirtualPiano
VirtualPiano.eu is the online synthesizer that allows you to play 128 musical instruments for free using your PC keyboard, the mouse or by connecting an external MIDI keyboard.
You can adjust Volume, Reverb, Loop and quality. Use the sustain and adjust the octaves, you can also select and set different channels including the one for the drums.
Create your own melodies, have fun playing or use VirtualPiano to learn how to play the Piano online on your own.
Visit: virtualpiano
Wambox
Visit: Wambox
Roland50 Studio
Visit:: Roland50 Studio
Viktor
Visit: viktor
WEBCZ-101

Virtual CZ-101 phase distortion synthesizer
Synth engine by Oliver Larkin (powered by VirtualCZ)
Polymer GUI by Jari Kleimola
Alpha version based on WAM API v0-1 using Script Processor Node and ASM.js.
This is a WAM port of a closed source commercial plug-in available to buy as a VST/AU/AAX at Plug-in Boutique
There are quite a few bugs with this version! Nevertheless please report new issues on github, to help us improve it. On windows it may glitch due to the fixed buffersize of 256 samples.
Visit: WEBCZ-101
CARDBOARD ONLINE SYNTH
Visit: CARDBOARD ONLINE SYNTH
DEXED
Visit: DEXED
The Sympathetic Synthesizer System Mk 1
Visit: stuartmemo
Acid Machine
Visit: acid machine
Juno
Visit: Juno
Grooves
Visit: websynsts
Microtonal
Visit: websynsts
EFFLUX
Visit: Efflux
Visit: Musiclab
Audiotool
Produce music online Audiotool
Connecting Creative Minds
Visit: audiotool