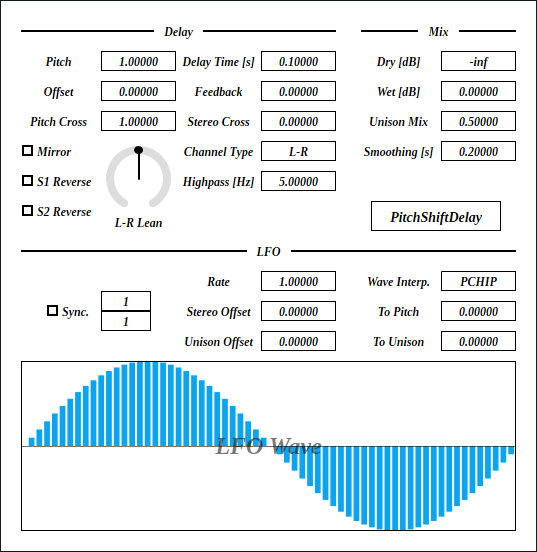 PitchShiftDelay
macOS build is experimental.
Linux build only works on Ubuntu 22.04. Build instruction is available for other distributions.
Information
Introduction
PitchShiftDelay is a time domain pitch shifter based on usual delay. The quirk of pitch shifter is somewhat reduced by 16x oversampling. Also the internal buffer length can be changed in real time. PitchShiftDelay doesn't equipped with formant correction. So applying to voice may sounds strange, like helium is inhaled.
List of features:
Max 1000 times pitch shift, to make some noise.
Max 10 seconds delay.
Mirroring pitch shift.
Reverse delay.
LFO to modulate pitch shift.
16-fold oversampling.
{See video at top of page}