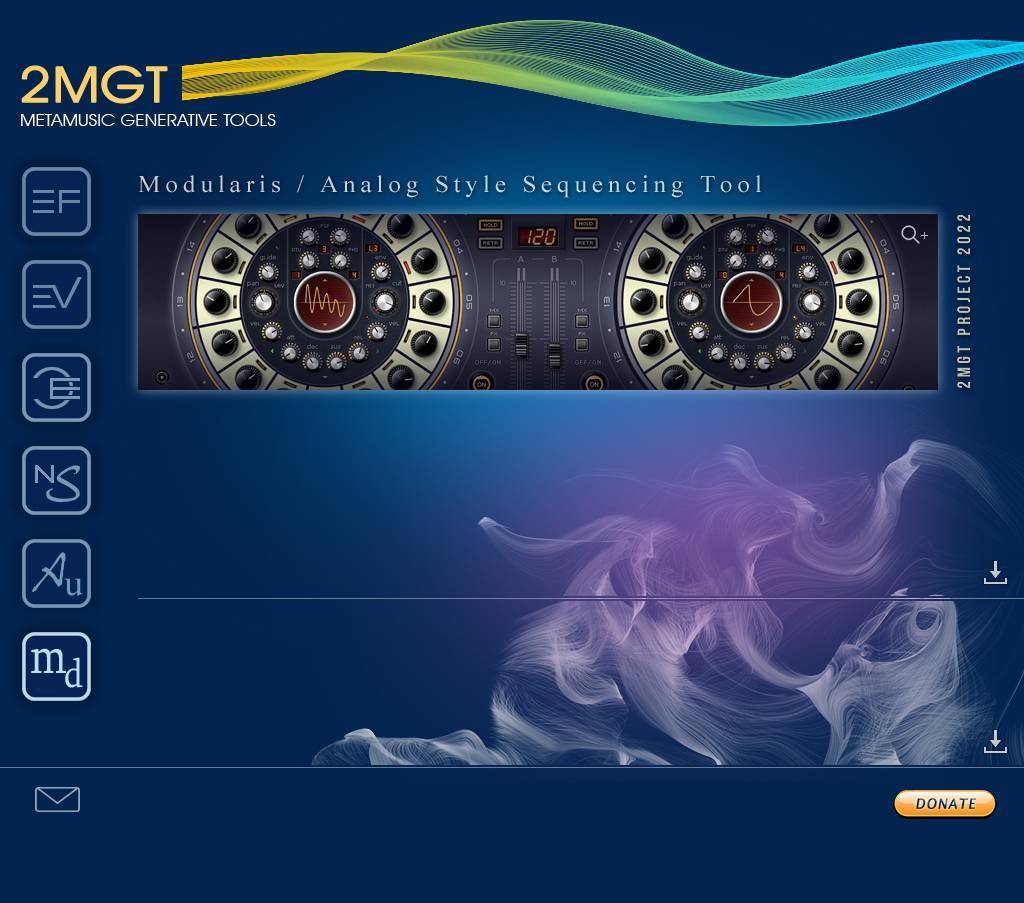 Modularis
Analog Style Sequencing Tool / is the next instrument in the 2MGT suite of experimental synthesizers (standalone tool application for Windows).
No installation is necessary, and it works without problems in Windows XP…11.
Free/Donate (the Free version has some limitations).
Dual 16 step sequencer with a built in synths that also has the ability to control other softsynths via it's MIDI out (will need a virtual MIDI cable).
Dual Layer Random Seed Pad Arpeggiator
an extensive range of sound creation possibilities especially for Ambient, Berlin School as well as others genre of electronic music.
a built-in Recording module.
The following examples were done exclusively with additional effects or instruments were used.